Managed Services
Decoding Growth: tech transformation vs. cost optimisation
Decoding Growth: tech transformation vs. cost optimisation
As economies the world over descend into lengthy periods of economic uncertainty, businesses continue to expect technology to support smarter and more agile working practices. Flexibility to scale up and down to meet demand fluctuation is highly desirable, but how much investment is needed to make this a reality, and is it more viable to simply batten down the hatches and sweat the existing assets for a few more years?
In this article, VCG's new CEO Robert Moss talks about technology transformation without compromise, future trends, and what this means for financial and IT decision makers.
"So often, 'speculate to accumulate' strategies are over-turned by worries of ill-timed and risky investments that might threaten an organisation's very survival. There's no doubt that as we approach the next fiscal year, boardroom frictions between financial prudence and growth ambition are about to be re-awakened – if ever they went away!
There will, of course, be organisations that prosper, and others will fall by the wayside due to reduced order books and spiralling costs … so is there a way technology can help?"
Tech transformation or cost control?
"I believe you can have both of these imperatives, but it requires a desire to look at things in a new and more innovative way. So often an acceptance of the status quo becomes normalised in the way many companies run their IT. Cash flow and business growth are the immediate priorities, and innovative transformation goes onto a back burner in favour of cost control.
This can lead to serious operational problems, as managing and monitoring legacy infrastructure and unreliable tech can cost businesses more than they realise. And with so many of our systems now in the cloud, networks and IT infrastructures are far more important in the 'pyramid of needs' – and decision makers are acknowledging that effective business transformation starts with IT."
**
Robert Moss has recently joined VCG as CEO, after 15 years at the Excell Group where his relationship building prowess and insight into the needs of customers saw him quickly rise from Business Development and Sales Director, to Chief Executive Officer. His record is impressive – during his time at Excell, turnover doubled to around £40 million and EBIT grew by 400%.  Read more
**
"Research by Gartner found that around 60% of business leaders fail to achieve their cost-cutting objectives within the first year of reductions, and around 90% are unable to sustain savings over three consecutive years.
And as the headwinds of recession gather strength, companies naturally look for commercial innovation to support their transformation goals, and I know from experience that an effective IT partner ecosystem is critical to achieving those objectives."
In our recent Technology and IT cost optimisation e-guide, we provide decision makers with a cost optimisation maturity model that prioritises future-driven technology adoption and tech investment, for increased business performance.
Talking to experts about connectivity, cloud, security, and software efficiencies should be built into an IT department's DNA, because they can't know everything themselves – there just isn't the time or resources.
Growth and Tech go Together
"Ensuring IT systems are effective in optimising operational performance should be on every business' agenda, as this speeds things up and makes life easier for those on the ground – thereby driving revenue growth, operational resilience, and workforce productivity.
However, the costly but crucial next-generation networks, such as Wi-Fi 6 and 5G, along with budget-flexible consumption models for end-to-end IT managed services, and the wider tech trends we see emerging, can feel overly complicated to deploy and adopt".
Removing complexity
We help technology and IT decision makers to drive business growth and transformation by releasing unrealised benefits and value from existing and upgraded IT services and systems.
Supplementing in-house IT skills with simple managed services that monitor your network and operations at all times is both smart and cost effective. Outages and downtime needlessly damage a hard-won reputation for reliability and service.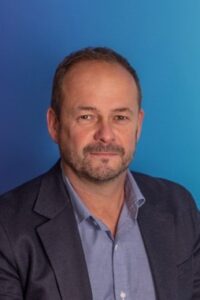 "I am a firm believer that as a growing business, you need to seek out the right technology partner, and don't be afraid to ask for opinions, help, and advice. Sometimes an evolutionary IT step can be leap-frogged, such as moving from a position of Capex focused on-premise equipment, to public cloud and X-as-a-service options – that transition costs to an Opex basis. We're experts at examining both commercial and technical options with you, ensuring you realise optimum value from your IT investment."
Based in Manchester and Cheltenham, VCG is a provider of leading IT and Managed Services.
We help technology and IT decision makers drive greater value by identifying needless overspend, reviewing operational IT business requirements, transformation plans, and advising on immediate and medium-term IT cost efficiencies.
Click to download our 'Technology and IT Cost Optimisation' framework and e-guide. For more information about our wider IT services visit our website or email us at: info@vcg.group