Data
Backup
Centralise data management, protection and control of your backup data

Data
Backup
Centralise data management, protection and control of your backup data

Hybrid cloud back up solutions
Leveraging the power of cloud for data visibility and security
As we embark on a new age of hybrid working, many businesses find themselves and their data exposed through legacy environments, sprawling IT estates and complicated endpoints.
Data and applications are no longer confined to one server, and it's increasingly difficult for IT managers to get an overview of where, when, how and by who data is being shared and stored.  All this makes it difficult to ensure the right data is being properly and adequately backed up.
Powered by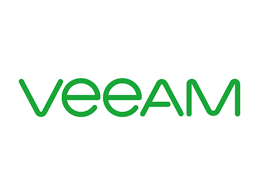 Solving together
Complex infrastructures with multiple siloes and vendors
Rapidly changing business needs
Increasing volumes of data generated across the business
Growing number of endpoints, with IoT devices and BYOD
Hybrid working models
Complex application and software ecosystems
Poor data visibility
Inefficient and insufficient backup provisioning
Talk to our data engineers
Free 30-minute consultation
Secure your data with robust backup and planning
Here at VCG, we deliver end-to-end services to ensure all your business-critical data is securely backed up, so you can get up and running again as quickly as possible in the event of a disaster.
Learn more about how we can support your business with:
Assessments of existing IT environments
Developing a robust plan for data management
On-premise, hybrid or cloud backup solutions
Backup and restore solutions to suit your data needs
Resilient, secure solutions with 100% uptime
Monitoring, alerting and insights
Fully managed services to free up your in-house teams
Threat monitoring and alerts, around the clock
Quick dial-back and restore of critical data and functions
Cost-effective solutions for compute, storage and backup
Featured case study

Beaverbrooks

The new system is already enabling our Area, Display, and Training managers to get better access to our Head Office systems when in-store. They can now easily connect to our wireless network giving them full and quick access to all our systems.

Featured case study

Poundland

A bespoke SD WAN store model, designed by VCG, is enabling the swift and cost-effective launch of 60 new stores across Poland. Here's how that partnership came about.
Are your digital networks at greater risk in the age of Covid-19?

It's time for the hospitality sector to learn from the Covid crisis before it's too late. Follow our six-point health check to ensure your networks are fit for purpose and 'work-from-home [...]

Are residential connections up to the strain of supporting homeworking in the long term?

With numbers of people now being asked to work from home regularly, inevitably making vastly increased usage of high-quality video services as well as video-on-demand, there are genuine concerns that [...]

Contactless tech in the driving seat as the automotive sector responds to Covid-19

It's known as the great accelerator. In a socially distanced and locked-down world, Covid-19 is speeding up the adoption of tech-dependent services – and the automotive sector is no exception. [...]
Pre Register
Driving productivity in the hybrid workplace