Managed Services
A hybrid world for everything: The meaning of future-ready in technology and IT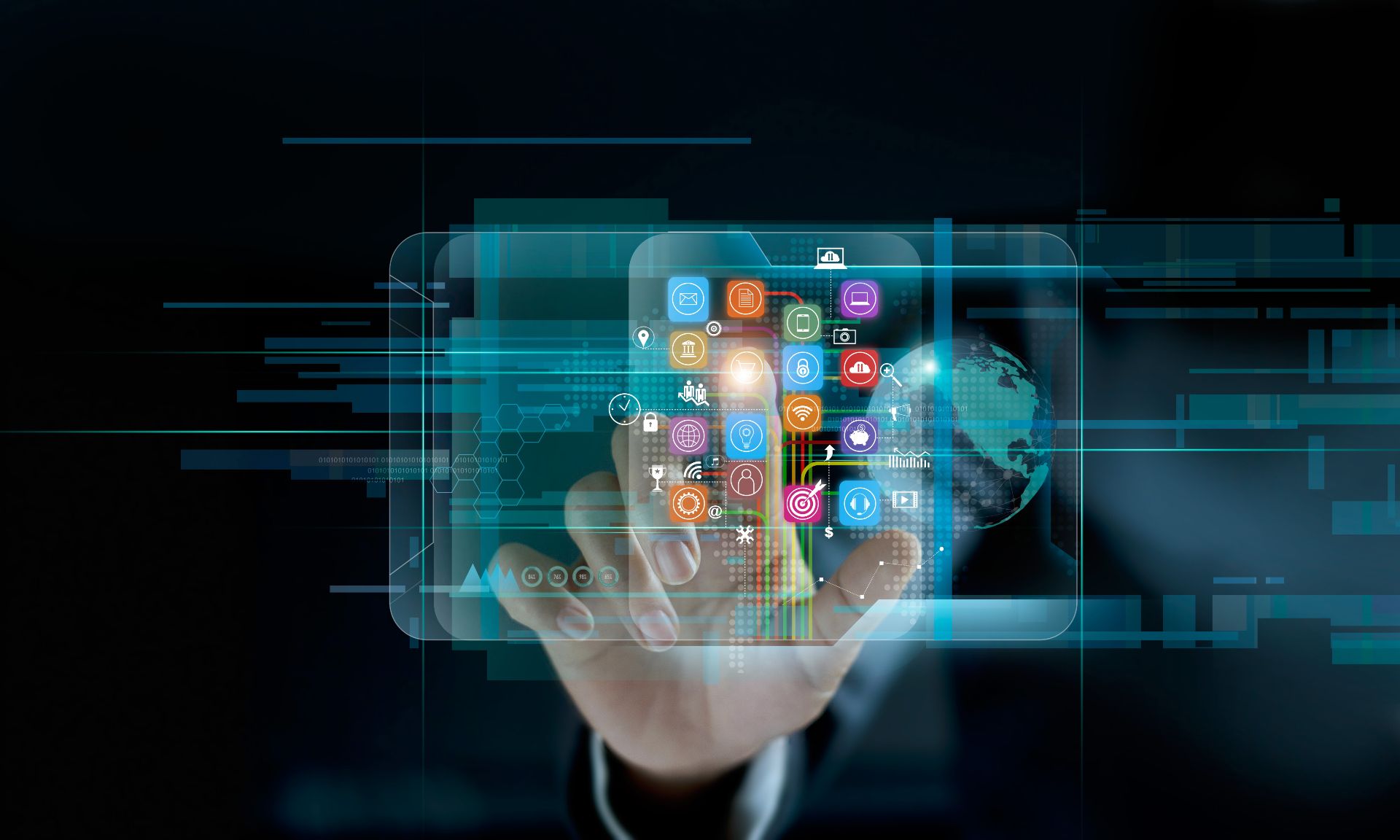 Most businesses want to think of themselves as being prepared for what's to come. They want to believe they have the tools, the technology and the talent not only to survive, but to drive growth and thrive. But what does true future-readiness mean in today's world?  In this article, we look at the tech and business requirements of future-ready businesses..
What is future-ready?
With the rapid uptake of digital solutions and processes in recent years, a lot of UK organisations have been future-ready for some time. However, the pandemic has shaken many businesses from the ground up, with technology and IT at the forefront of the learning curve. The term has become a 'fashionable' expression, describing technology readiness in the face of adverse times, increased change, and the ability to prevent disasters and meet compliance requirements.
With this in mind, one of the most important things to remember about future-readiness is that it's not an end-state. Rather, future-readiness is and has always been a journey, with the destination constantly moving and the road constantly evolving.
In that respect, true future-readiness is about a business's ability to be agile; to adjust quickly to fluctuating conditions, manage change and make quick internal decisions in response to external factors, to power innovation, maximise performance and drive growth.
Not less important is the ability of an organisation to make hybrid the norm.
"Cisco recently found that 64% of people globally feel the ability to work remotely instead of only coming into an office will directly affect whether they stay or leave a job. Workers expect greater flexibility, accessibility and security, and it's these digital business and work trends that are driving change in the infrastructure of both the Internet, and those of organisations themselves. With 98% of business meetings now having at least one person joining remotely, there's a real need for businesses to make sure that remote participants continue to be as included and engaged as their peers on site." says Chintan Patel, Chief Technologist at Cisco.
A digital present and future. The hallmarks of a future ready business
Rapid technological innovation is disrupting established business principles across industries and forcing decision-makers to consider a very different future environment, and it is through this prism that business leaders need to look closely – and critically – at their operations and ask themselves just how ready for the future they are.
Some common traits shared by all future-ready businesses, regardless of size, industry or how long they have been operating, are:
They have a positive attitude to change and relish the opportunities it brings.
They understand the power of technology and how it can provide solutions for their business challenges.
They actively plan for their technological futures, often with a tech roadmap in place for transforming their ways of working.
They know how to strategize and have a broad-scope business strategy that is not only detailed and specific, but costed for and measured.
They have their eye trained on emerging trends and the forces, both internal and external, that are shaping their business.
They are adaptable, meaning they can react quickly to new challenges and trends and are quicker to market than their competitors.
The opportunities presented by future-readiness in technology and IT
Businesses that are future-ready, with intelligent and agile operations in place, see a raft of benefits, but there are also many opportunities. These include opportunities for:
Sector innovation and automation
A more skilled workforce
Enhanced analytics and insights
Enhanced security and data compliance
A powerful, cloud-centric approach to end-to-end operations
Sector innovation and automation
By moving certain processes to the cloud, businesses can deploy intelligent automation that frees up talent to focus on higher-value activities that create an environment of continuous innovation. This ensures businesses can dedicate more time to strategic thinking, process enhancements and future growth. More than that, automation delivers costs savings that can be reinvested in further tech-led growth across the business.
A skilled IT workforce
A business's greatest competitive advantage is always its workforce, and future-readiness is about augmenting human talent with technology and the right partnerships. It's about getting the right combination of people, processes and digital tools in place to develop an agile workforce strategy, whereby technology helps people rather than the other way around, and work is allocated in a way that drives efficiencies and frees up talent for creative and critical thinking.
Future-ready organisations have developed a non-silo mentality, whereby inter-department talent is pooled and maximised to promote entrepreneurial thinking, and skills-sharing is being exploited to drive business agility. More than that, with managed services underpinning cloud centric or global collaboration tools, businesses are able to harness external talent and tap into ecosystem partners around the world to mobilise skilled specialists almost instantaneously.
Enhanced analytics and insights
New technologies generate data, but businesses can't just rely on collecting more of it. Decision makers need to optimise the analysis of data, by asking the right (very specific and clearly defined) questions to identify skills gaps, pinpoint further efficiencies, and distinguish areas for innovation.
One of the primary benefits of cloud computing is the enhanced analytics and deeper insights that are inherent in many of the solutions, and this offers further opportunities for businesses. New technologies allow for greater oversight of workflows and operations, while UC tools in particular are useful for monitoring and improving customer engagement across the ecosystem.
Enhanced security and data compliance
While maximising the potential of data is always a priority for businesses, protecting the data they already have needs to be at the top of the list. Future-ready businesses know that on-premise infrastructure and data are vulnerable.
By moving infrastructure and data to the cloud, businesses are able to spread the IT estate across multiple sites to shore up compliance and operational resilience. Many future-ready businesses reap the benefits of a fully managed, cloud-based backup solution, which can drive greater security and compliance assurance as well as further cost efficiencies. Whether in a public or private cloud or in a hybrid setup, a managed BUaaS solution ensures all existing platforms, applications, systems and data are integrated, for a strategic approach to compliance and security.
And by harnessing the expertise of a managed backup solution, business can free up further in-house resources, knowing that time-consuming tasks like firmware and software maintenance, system updates and data storage are being taken care of in the background.
Truly cloud-centric approach to operations
Increasingly, it seems almost impossible for businesses to achieve full future-readiness without taking a cloud-centric approach to their operations. The sheer breadth and depth of solutions on offer, from Infrastructure-as-a-Service to the myriad powerful collaboration and communication tools, means businesses can standardise, simplify and industrialise processes, while driving efficiencies and freeing up resources for high-value activities like sales and innovation.
What's more, with cloud services, there is no danger of over- or under-provisioning, and tools and solutions can be deployed and scaled up wherever and whenever they need to be. Cloud is undoubtedly the strongest foundation for an agile and resilient business model.
Building a future-ready strategy
Businesses will need to take an individualised approach to future-readiness, and to consider how it will align technology, talents, data and processes with the overarching business strategy.
What decision makers will need to consider:
How can we remain risk-averse and IT resilient?
How can we ensure we have the right tech partnerships in place to support compliance?
How can we make sure we're in the right place at the right time?
Technology has the answers to all these questions, as leaders are equipped to manage change, willing and prepared to think outside the box.
Broader cultural change is necessary for businesses to maximise the potential presented by new technologies, but for those willing to embrace a cloud-centric approach, the enhanced insights, along with the greater potential for the sharing of ideas and skills, presents a real opportunity to disrupt the market.
With the right tech partnerships in place to support compliance and security, cloud technologies can not only help ensure businesses are resilient, but are building on the coordination of data, analytics and AI to increase workforce engagement, improve talent retention and enhance the overall customer experience.
Because, at the end of the day, future-ready means nothing without customers.
Ready for the future?
For more on how VCG's managed IT services and cloud security solutions can support your business into the future, give our team a call today.