Collaboration
Contactless tech in the driving seat as the automotive sector responds to Covid-19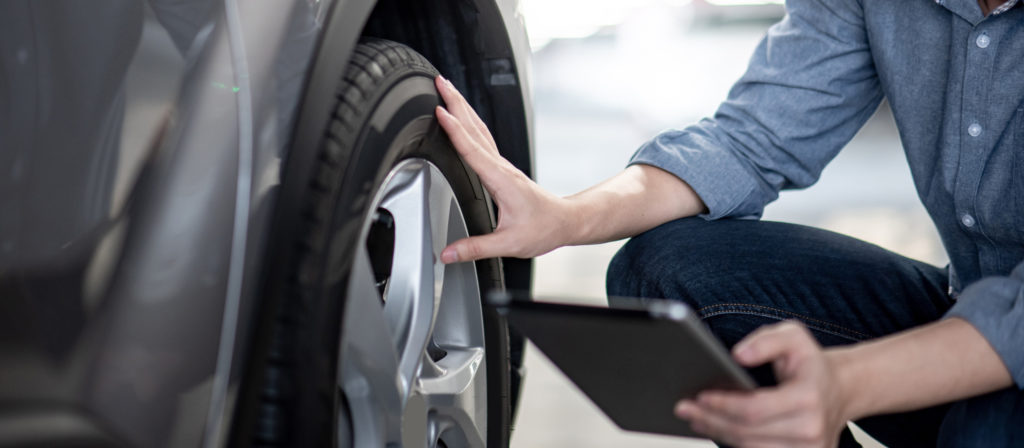 It's known as the great accelerator. In a socially distanced and locked-down world, Covid-19 is speeding up the adoption of tech-dependent services – and the automotive sector is no exception.
Automotive services that may once have been considered futuristic or gimmicky by traditionalists are now seen as an increasingly important way to reassure consumers and protect precious revenue.
These services include virtual appointments, zero-contact car hire and virtual car repair assessments, to name but a few.
UK automotive marketplace CarGurus, for example has reported a swift uptake of contactless tech it offers to dealerships using its services.
Contactless tech switches to the fast lane
The firm launched its virtual appointments solution in April, at the height of the UK lockdown, and by July 2020 nearly a third of (32%) of dealers were offering it to their customers.
Perhaps the most important example of the consumer shift from online to contactless during the pandemic is the number of car buyers happy to purchase their new car online. This increased by a quarter year-on-year to July, according to Auto Trader.
Contactless purchasing, which enables car buyers to either pay for or finance a vehicle online, is also now widely accessible, being offered on 46% of all vehicle sales.
This pandemic-driven trend doesn't necessarily mean consumers never enter a showroom during their journey to purchase. It does however show the increasingly omnichannel nature of car sales. It also shows that dealerships need to use leverage their data networks to track customers' buying journeys online and instore and provide data-driven personalised experiences.
Using technology to reduce customer on-premise dwell time
Automotive service centres are actively seeking to reduce customers' on-premise dwell time. They're doing this by accelerating their adoption of ramp-side videos, shared by email and web portal.
Sharing vital information online like this limits face-to-face interaction and helps to keep everyone safe. Service walk-through videos have been steadily growing in popularity during the past three years but the trend has been further accelerated by Covid-19.
And when customers do visit premises, firms are ensuring every touchpoint is as safe as possible. Car parts and servicing giant Kwik Fit, for example, is one of many organisations which has decided to accept card-only payment.
Car rental is another segment turning to contactless experiences during the pandemic. While legacy brands such as Hertz, Sixt, Avis and Europcar are doing all they can to reassure customers with app ordering, sanitised car drop off, contactless payment and paper-free contracts, some industry start-ups have the agility to take it to the next level.
Zero-human interaction car hire
The recently launched UFOdrive UK rental service, for instance, enables consumers to rent a Tesla Model 3 or Model S using its app 24 hours a day with zero human interaction at any point in the rental process.
Customers are asked to take a photo of their driving license using their smartphone and type in their national insurance number and credit or debit card details.
Once this is completed they go to one of four London locations (Oxford Street, Park Lane, Canary Wharf or Westfield White City) where they unlock their vehicle with their smartphone.
Not only is there zero human interaction but UFOdrive also claims there is zero risk of infection thanks to thorough vehicle sanitisation.
The trend for contactless and socially distanced services is also well advanced in the US. The vehicle repair segment for example has seen a 250% increase in the number motorists using online photo estimate services, according to hi-tech sector experts CCC Information Services.
Connectivity is key in the rush to digitise
While the trend toward tech solutions among automotive sector companies is growing fast, firms must remember the importance of investing in the essentials in their rush to digitise. Whatever pandemic-related challenge automotive sector players face and whatever tech solution they may be considering, two early steps are essential to ensuring success.
The first requirement is strong, stable and secure connectivity. No tech solution will succeed without the right data infrastructure. This covers everything from high-quality broadband connection across your estate, faultless roaming capability for mobile teams and first-class Wi-Fi provision for on-premise colleagues and customers alike.
With this in mind, automotive sector players must ask themselves if their connectivity is strong and stable enough to cope with the extra demands of card-only payments, video sharing, zoom-style appointments and app-based customer interactions. Network weaknesses in any of these areas will seriously erode customer experience and undermine any investment made.
Network security is essential
Digital networks must also be secure enough to protect sensitive commercial data and the personal data of customers. A security breach can prove costly for a wide number of reasons, not least because cybercriminals can take operations offline, hold organisations to ransom, steal customers' payment details and cause serious reputational damage.
A network security breach can also lead to eye-watering financial penalties, like the £100m fine hotel chain Marriott received last year.
The second important step towards a successful tech solution is to consider working with a fully-managed service provider. The benefit of this approach is that you can concentrate on your business – protecting and growing revenues – while a trusted third party takes full responsibility for delivering the market-leading network infrastructure and connectivity your solutions need to be successful.
Fully managed services often give you greater control over cost, provide increased agility and significantly reduce the risks associated with launching a new tech-based service. All this can help you catch up in the race to digitise and level the playing field with bigger competitors.
While the negative impact of Covid-19 is unlikely to continue over the long term, the tech-reliant trends it has accelerated in the automotive sector are most likely here to stay. The companies with strong, stable and secure digital networks and trusted managed-service partners are the most likely to deliver customer-pleasing services and reap the biggest benefits.