News
Sunday Times names VCG among the UK's fastest-growing tech firms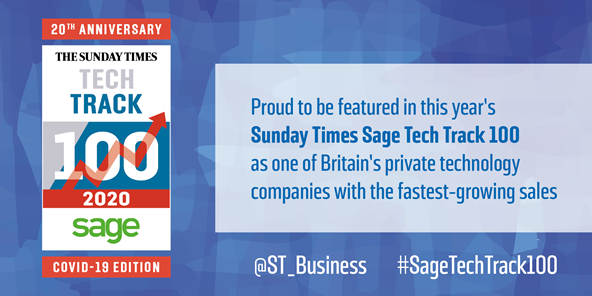 VCG, incorporating Vodat and Axonex, has won a coveted place in The Sunday Times' Sage Tech Track 100 league of fastest-growing UK technology firms.
VCG was named alongside high-growth firms from across the tech sector, including banking disruptor Revolut and innovative meal kit delivery firm Gousto.
The company's ranking follows a 49% increase in group sales in the past three years and is further proof of VCG's determination to grow and give its clients group-wide access to economies of scale, expertise and resources. It also caps off a busy summer for the 115-strong VCG team.
Emergency Covid-19 response
At the start of the summer, VCG engineers were instrumental in the emergency deployment of a 500-bed NHS Nightingale Hospital at Birmingham's NEC, in response to Covid-19.
VCG teams from Axonex worked alongside the NEC, University Hospital Birmingham, the Ministry of Defence and other partners to deliver a resilient and medical-grade solution in less than a fortnight. The digital network was also fully scalable, should the hospital need to increase to its 4,000-bed capacity.
During the summer VCG, which provides IT and communications services across a range of sectors to customers including Hermes, Poundland and Kingspan, also developed a six-point health check to ensure the home networks of its clients' employees are secure.
Building partnerships for growth
The checklist drawn up by Vodat included advice on increasing security, the benefits of digital telephony for home-based teams and the need to remain GDPR-focused during testing times.
Iain Lees, CEO, said:
VCG's Tech Track ranking is fitting recognition of the hard work of everyone at the group and the close partnerships we build with our clients. "We've shown yet again that through our broad range of solutions, experience and expertise we can partner with businesses to successfully deliver their ICT infrastructure needs. "Our teams continue to assist with consultancy, design, implementation and managed services, supporting our partners on their business evolution journey.