Connectivity
VCG proud to support the NHS Nightingale Hospital at the NEC
Two weeks ago, VCG was asked by our client, The NEC, to help design and provide a completely new network for the emergency deployment of the NHS Nightingale Hospital at their Birmingham site in response to Covid-19.
NHS Nightingale Birmingham provides an additional facility for patients with Covid-19, helping to ensure there is enough critical care capacity within the system. The day 1 facility will initially provide 500 beds, with the capacity to scale up to 4,000 beds.
Axonex were already working with The NEC on a number of projects, including a network transformation project across their entire UK estate. To help the NEC in their additional requirement for NHS Nightingale, we were approached to deliver a network that was both scalable to support the required capacity but also a fully resilient, medical-grade solution.
Setting up these facilities is an enormous organizational challenge. Alongside the NEC, University Hospital Birmingham, MOD and other providers, the VCG team worked to have the network solution up and running in less than two weeks.
We're immensely proud of the VCG engineers and project team who have dedicated their professional and personal time to install over 150 network switches connected to new structured cabling in just 7 days.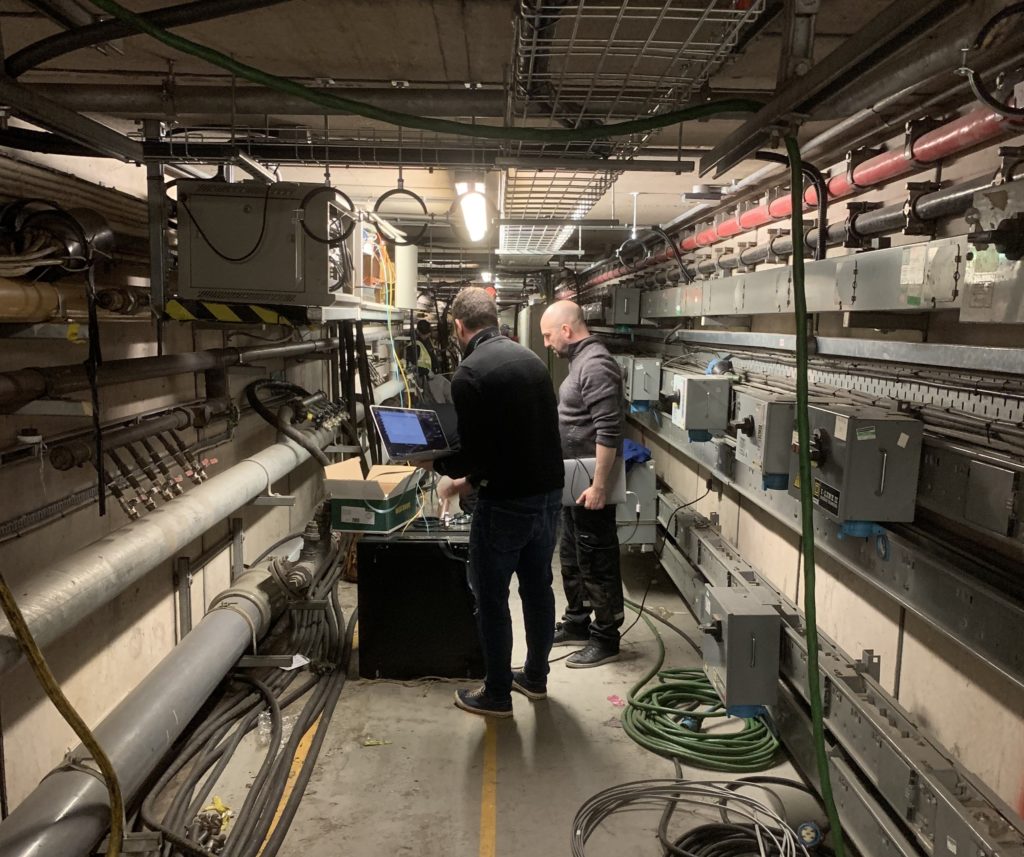 Image: The VCG team on-site at the NEC
VCG have worked closely with the NEC and Cisco UK team to utilise the latest network technology with Cisco DNA (Digital Network Architecture). The VCG NOC team will provide on-going support to the NEC IT team, supporting their team to ensure critical services remain live and support the hospital in its full capacity.
"In difficult times, it's been fantastic to see the teams at VCG and The NEC dedicate themselves to this project. I am immensely proud of our team for their support and dedication, especially given the risks around social distancing during these worrying times.
Yet we know our role is a small piece of the puzzle compared to all the medical staff on the frontline and many others working around the clock to complete a project that would normally take months, even years. These organisations and individuals have come together to work collaboratively as we work towards the collective goal.
Our admiration and respect go to all the medical staff dedicated in providing the highest standard of care to those that desperately need their help in these difficult times."
Andy Peters-Smith, VCG