New Exeter offices unveiled to fuel cloud services innovation and engineering excellence
We are pleased to announce the opening of our new office in Exeter. The expansion is a result of our commitment to meeting the evolving business and IT needs of our customers and further advance our technology portfolio. 
Along with our strategic investment to support our customers' public cloud requirements, we aim to enhance our footprint in the South and our ability to deliver software and cloud services to organisations across different territories across the UK.  
Our new Exeter offices will serve as a hub for our Microsoft Practice and Cloud Services teams, enabling them to work closely with clients, partners, and the local community. Located at Winslade Manor, the space is in close proximity to high end dining and hospitality, as well as co-working space.  
"The opening of our new office in Exeter represents a significant milestone for VCG," says Robert Moss, VCG's CEO. "This expansion reinforces our dedication to providing exceptional technology solutions to our customers and positions us to meet the growing demand for cloud-based services, including Microsoft products and modern workplace solutions. We are excited to strengthen our go-to-market and engineering capabilities and contribute to the flourishing tech ecosystem in Exeter." 
VCG has a rich history of helping organisations right-size their technology and IT investment, while optimising costs and operational efficiency. With the new office in Exeter, we are planning to consolidate and expand our public cloud and software offering and increase our presence in the region.  
We are committed to fostering strong relationships and collaborations that drive technological advancements and business growth. We would like to invite our customers, partners, and members of the local business community to visit our new Exeter office. 
For more information about our solutions and office expansion, please visit vcg.group or contact Matt Gifford, Head of Software and Cloud Services at matt.gifford@vcg.group.  
Decoding Growth: tech transformation vs. cost optimisation
Decoding Growth: tech transformation vs. cost optimisation
As economies the world over descend into lengthy periods of economic uncertainty, businesses continue to expect technology to support smarter and more agile working practices. Flexibility to scale up and down to meet demand fluctuation is highly desirable, but how much investment is needed to make this a reality, and is it more viable to simply batten down the hatches and sweat the existing assets for a few more years?
In this article, VCG's new CEO Robert Moss talks about technology transformation without compromise, future trends, and what this means for financial and IT decision makers.
"So often, 'speculate to accumulate' strategies are over-turned by worries of ill-timed and risky investments that might threaten an organisation's very survival. There's no doubt that as we approach the next fiscal year, boardroom frictions between financial prudence and growth ambition are about to be re-awakened – if ever they went away!
There will, of course, be organisations that prosper, and others will fall by the wayside due to reduced order books and spiralling costs … so is there a way technology can help?"
Tech transformation or cost control?
"I believe you can have both of these imperatives, but it requires a desire to look at things in a new and more innovative way. So often an acceptance of the status quo becomes normalised in the way many companies run their IT. Cash flow and business growth are the immediate priorities, and innovative transformation goes onto a back burner in favour of cost control.
This can lead to serious operational problems, as managing and monitoring legacy infrastructure and unreliable tech can cost businesses more than they realise. And with so many of our systems now in the cloud, networks and IT infrastructures are far more important in the 'pyramid of needs' – and decision makers are acknowledging that effective business transformation starts with IT."
**
Robert Moss has recently joined VCG as CEO, after 15 years at the Excell Group where his relationship building prowess and insight into the needs of customers saw him quickly rise from Business Development and Sales Director, to Chief Executive Officer. His record is impressive – during his time at Excell, turnover doubled to around £40 million and EBIT grew by 400%.  Read more
**
"Research by Gartner found that around 60% of business leaders fail to achieve their cost-cutting objectives within the first year of reductions, and around 90% are unable to sustain savings over three consecutive years.
And as the headwinds of recession gather strength, companies naturally look for commercial innovation to support their transformation goals, and I know from experience that an effective IT partner ecosystem is critical to achieving those objectives."
In our recent Technology and IT cost optimisation e-guide, we provide decision makers with a cost optimisation maturity model that prioritises future-driven technology adoption and tech investment, for increased business performance.
Talking to experts about connectivity, cloud, security, and software efficiencies should be built into an IT department's DNA, because they can't know everything themselves – there just isn't the time or resources.
Growth and Tech go Together
"Ensuring IT systems are effective in optimising operational performance should be on every business' agenda, as this speeds things up and makes life easier for those on the ground – thereby driving revenue growth, operational resilience, and workforce productivity.
However, the costly but crucial next-generation networks, such as Wi-Fi 6 and 5G, along with budget-flexible consumption models for end-to-end IT managed services, and the wider tech trends we see emerging, can feel overly complicated to deploy and adopt".
Removing complexity
We help technology and IT decision makers to drive business growth and transformation by releasing unrealised benefits and value from existing and upgraded IT services and systems.
Supplementing in-house IT skills with simple managed services that monitor your network and operations at all times is both smart and cost effective. Outages and downtime needlessly damage a hard-won reputation for reliability and service.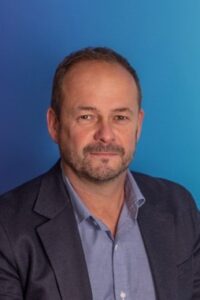 "I am a firm believer that as a growing business, you need to seek out the right technology partner, and don't be afraid to ask for opinions, help, and advice. Sometimes an evolutionary IT step can be leap-frogged, such as moving from a position of Capex focused on-premise equipment, to public cloud and X-as-a-service options – that transition costs to an Opex basis. We're experts at examining both commercial and technical options with you, ensuring you realise optimum value from your IT investment."
Based in Manchester and Cheltenham, VCG is a provider of leading IT and Managed Services.
We help technology and IT decision makers drive greater value by identifying needless overspend, reviewing operational IT business requirements, transformation plans, and advising on immediate and medium-term IT cost efficiencies.
Click to download our 'Technology and IT Cost Optimisation' framework and e-guide. For more information about our wider IT services visit our website or email us at: info@vcg.group
IT Cost Optimisation: A Programmatic Approach for the Digital Economy
by Andrew Peters-Smith, VCG CEO
Building an adaptable, resilient, and sustainable IT environment to support positive change is the goal of all business leaders, and gaining the edge to thrive, rather than simply running with the herd, is what most of us aim for.
Today's workplace is a complex interaction between people, places and systems, and technology is there for a purpose; organisations strive for cost efficiency, effective workforce engagement and flexible, scalable IT services and platforms, and our role as technology leaders is to help achieve that.
In my previous article Evolution vs. Revolution, I was explaining what #TechforPurpose is and how it becomes our ethos and operating model. In this post I'm describing how cost optimisation is part of the 'fit-for-purpose' way we drive business forward and share our programmatic approach to tech cost vs. IT investment.
…
There's an assumption that IT is expensive – but what if staying ahead of the technology curve actually lowered operating costs and increased productivity? Is that possible or is it just more tech sales 'hyperbole', smoke and mirrors? … I know from personal experience that lowering operating costs through smart IT services can be achieved, and here's how:
Tech organisations are just like any other businesses, they don't have a magic wand or an innate business instinct that others lack, we're just the same as everyone else, and we're all looking to implement business behaviours that drive success.
But organisations in the tech sector do possess an insight into many of the technology pitfalls, blind alleys, and flawed decisions that non-tech companies so often make when planning an IT strategy. Cost optimisation is only one element, but it's an important one, and we've designed a programmatic approach that we follow ourselves, to help decision makers manage this.
Cost Optimisation Maturity
Optimising IT systems and operating costs is a core part of our 'Tech for Purpose' approach, and  we've broken it into two interlinking and time-based components:
The Lean Approach, which focuses on:
Workforce optimisation – demands, risks and gaps.
IT asset and platform management.
Rationalisation of applications, systems, and business practices.
And the Dynamic Approach, which focuses on:
Business transformation, innovation, and sustainability.
Evolution of architecture, data governance, applications, security, and automation.
Developing trusted provider partnership.
The key things to consider in this approach are establishing a baseline of requirements, identifying opportunities for optimisation, and understanding current levels of spending.
How the plan will be implemented and institutionalised across all areas for companywide buy-in is next in line, and as with all working plans, they must be monitored, evaluated, and improved along the way to drive impact and apply the right levels of resource allocation.
Our programmatic approach has three core areas and formalised steps:
Cost & spend optimisation – by ensuring the hard costs associated with networks, hardware, systems, applications, licenses, and workforce investment are fully examined, understood and optimised.
Value optimisation  – ensuring technology investment delivers value and improvement in the areas of customer service, sustainable future operations, and stakeholder partnerships.
Innovation – what are the opportunities in the future 'tech landscape' for both the short and medium-term, and what benefits and value might they bring to the organisation.
We then implement a 5-step plan for cost optimisation and productivity improvements. Core elements and benefits of the plan include:
Baselining the current position of your IT services, investments and operating costs.
Assessing current spending and identifying areas for optimisation and refinement.
Implementing 'quick win' immediate savings and ensuring everyone's on the same page.
Drive sustained savings and benefits with business analysis for further efficiencies.
Monitor and evaluate optimised costs and resource spending for continuous improvement.
The time for action
The established IT transformation principle that evolution is preferable to 'big bang' revolutionary approaches is widely accepted. There will be times when large scale fundamental changes will be required, but overall, a managed transformation based on business needs, budgets, and future expectations works well, especially as so many systems are now cloud based.
In this period of economic and geopolitical uncertainty, there's no better time to review all aspects of IT services and costs. We help technology and IT decision makers drive greater value by identifying needless overspend, reviewing operational IT business requirements, transformation plans, and advising on immediate and medium-term IT cost efficiencies.
---
Click to read  our 'Technology and IT Cost Optimisation' framework and eguide. For more information about our wider IT services visit our website or email us at: info@vcg.group.
Evolution vs. Revolution
'Tech for Purpose' as an ethos and operating model 
Developing an IT strategy to move away from linear thinking and 'one-off' hardware purchasing is becoming a preferred option as organisations seek out smarter 'circular' ways to run IT. 
Staying ahead of the market with the latest and most appropriate technologies is no longer cost prohibitive and shaping an operational future to meet market demands is more about a commitment to sustainable excellence than constant re-investment in the latest gizmos. 
In this article, we are describing our key leadership principles, how they embed our ethos, #Techforpurpose, and how this generates value and profit for the organisations we work with.  
Over the last 20 years we've experienced many technological advancements, our interactions have changed and in turn, they changed the way we look at our future. A 'tech evolution' rather than revolution has helped us iterate an approach that is based on a circular economic model, covering three core outcomes of the enterprise ecosystem:  
Operating Cost efficiency 

 

Scalability, flexibility and security

 

Sustainable, circular evolution 

 
Based on a circular framework we use our knowhow to implement and optimise IT infrastructures to meet modern challenges, and create a space where technology is fit for purpose, both now and in the future. It's a purpose that comes from within and includes all areas of business – a purpose that focuses on the demands of your customers and employees alike. 
With the aim of creating a secure, sustainable, and environmentally friendly future for all, we support technology and IT transformation programmes across three areas: 
Powering the Hybrid Workplace – Sustainable Circular Evolution. 
From tech platforms to the way we work today – everything is hybrid. Acute talent shortages across all sectors drive organisations to adopt flexible working policies to hire the people they need with the workstyle they demand. Green thinking and ethical environmental policies are increasingly important in the selection of partners and reducing carbon usage is something we all strive to do, at home and at work. Joining a video call with colleagues around the UK is far more cost effective than travelling to the office for a 2-hour meeting – it's greener and generally more productive too! Adhering to both legal and moral requirements go hand in glove with supplier compliance requirements and staff wellbeing, and the emerging circular economy looks beyond the current 'take and make' waste model to a recycling approach that focuses on positive society-wide benefits. 
Operational Cost Efficiency 
Pay as you go cost models suit flexible, scalable business operations, and utilising Managed Services in preference to running in-house systems and infrastructure makes increasing commercial sense. 
Reducing upfront capital expenditure (CapEx) and moving towards an everything-as-a-service (XaaS) model is more compatible with the way businesses run their P&L accounts. Comparing the total cost of ownership for DIY 'in-house' services against the OpEx option of using a tech partner for some or all of your IT requirements is worthy of forensic investigation.  
So many organisations fail to manage their software licensing costs properly, and as a consequence they continue to pay for applications that are not fully utilised. The devil is in the detail, and the detail here is very complicated; it's why many customers ask us to help them optimise and manage their software licensing agreements. Ensuring network and systems are operational, monitored, and protected at all times is an ongoing challenge. The arms race between cybercriminals and IT leaders intensifies each year, with eyewatering costs associated with incidents and system downtime. Business continuity, resilience, and the knowledge that systems are being managed on a 24/7 basis frees up time for IT managers to work on more productive and innovative projects. 
Cloud Transformation, Connectivity & Security 
All organisations are at some point on their journey to the cloud, and everyone will eventually reach the same destination – public cloud! And as we evolve into an application led world, why would anybody want to buy and run their own datacentres with all the complexity, baggage, and stranded investment that comes with it? We're not there yet, and the steps along the way, through hybrid cloud are vital building blocks – and of course a big bang approach is not recommended!  
We help customers design, build, and optimise cloud and connectivity strategies for future-proofed scalability and flexibility. Secure protection from cyberthreats, resilience, and business continuity are integral to everything we do.  
Our 'Tech for Purpose' operating model supports investment choices that are aligned with a sustainable future, an efficiently operated, resilient business, and a more thriving hybrid workforce. Our added value is helping decision makers protect costs, reduce risks and create a better, greener and more secure future for everyone: all by right-sizing technology and IT investment for best value and business outcomes.
Optimising IT and technology costs in the digital economy
SMEs striving for better cost management are facing significant challenges at the moment. A tanking economy, unpredictability in the markets, rocketing supply chain prices and a cost-of-living crisis pushing up wages are all conspiring to drive up the cost of doing business, and many managers are looking for ways to tighten their budgets.
But not when it comes to IT.
According to recent research by Foundry, 59% of CIOs expected their tech budgets to increase throughout 2022. Business leaders understand it's no longer an option to not invest in IT, because technology has become so essential for supporting key business functions, enabling hybrid working models, and powering innovation and growth.
So how can business leaders support investment in IT while simultaneously bringing overall expenditure down?
Reactive cost-cutting measures are unlikely to provide the answer. Making redundancies, halting provision of services and stalling strategic projects are not only short-sighted, they are also unsustainable. According to Gartner, just 43% of business leaders achieve their cost-cutting objectives within the first year, and only 11% of those are able to sustain savings over three consecutive years.
Our latest e-guide sets out how, for most SMEs, a programmatic approach to optimising costs is a much more effective and sustainable option. Better cost management comes from implementing proactive and strategic measures designed to add value rather than slash expenditure.
In our guide, Technology and IT cost optimisation strategies in the digital economy, we set out a 5-step strategy that involves:
Establishing your company's baseline
Identifying opportunities for optimisation
Implementing the plan and getting company-wide buy-in
Institutionalising the cost-optimisation roadmap
Monitoring, evaluating and improving the strategy
Using the latest industry research, we demonstrate how implementing a robust and proactive cost-optimisation strategy can help SMEs:
Gain enhanced budgetary insight and control
Minimise spending risk while maximising value
Gain greater transparency across the business
Retain high-reward, high-cost initiatives; and
Free up funding for investment and innovation
Start your journey towards effective cost optimisation and download our e-guide today.
Microsoft's New Commerce Experience explained
Microsoft is changing the way customers purchase and manage licenses through its Cloud Services Provider program. Our Microsoft Practice Lead Matt Gifford explains the New Commerce Experience, from cost implications to enhanced features.
What is NCE, and how does it impact businesses?
New Commerce Experience (NCE) is the latest advancement in Microsoft's CSP program. It is designed to support partner resellers like us to simplify and manage customer subscriptions for Microsoft 365, Dynamics 365, Windows 365, and Power Platform by offering licenses on a 'per seat' model. NCE will also help businesses mitigate upcoming price increases across Microsoft 365 licenses by building in discounts for those purchasing through a partner.
What does this mean?
The idea is to reduce licensing complexity and costs while providing flexibility to support a growing variety of customer needs. For businesses, NCE's streamlined pricing structure of monthly, annual, or 36-month subscription options – offers increased budget predictability and improved operational efficiencies, while delivering the flexibility to mix and match subscription types and licenses to ensure you're only paying for what you know you'll use.
The business benefits of NCE
Monthly subscription options
With the launch of NCE, Microsoft is introducing monthly subscription options to run alongside any existing annual subscriptions. This gives businesses the ability to add licenses on a short-term basis, either according to actual need or as a litmus test to determine requirements and usefulness. Monthly subscriptions are 20% more expensive than annual licenses, but for many businesses, the flexibility gains will outweigh the additional cost.
Savings on longer-term subscriptions
For businesses that know their long-term licensing requirements, NCE's 12- and 36-month subscription options represent an attractive cost-saving. Both options allow businesses to lock in the price for the stated term – giving protection against further price increases – while allowing for payment on either a monthly or annual basis to support budget predictability. Both longer-term subscriptions allow for seat-count increases, too, so your licenses can scale with your business.
Here to help
As a Microsoft CSP, and Gold Partner, VCG is here to help you navigate the New Commerce Experience. Working closely with Microsoft, we'll blend short- and long-term offers to give you the flexibility you need and ensure you're never paying for tools you don't use.
The introduction of the NCE is a perfect opportunity to audit your licensing and subscriptions, and our dedicated Microsoft technicians will help you consolidate and optimise your subscriptions for best-fit, streamlining your budget and making sure you've got all the tools you need to maximise the opportunities NCE presents.
For more about Microsoft's New Commerce Experience, take a look at our help/FAQ sheet.
Need support moving to the New Commerce Experience, feel free to contact me – info@vcg.group                                          

A hybrid world for everything: The meaning of future-ready in technology and IT
Most businesses want to think of themselves as being prepared for what's to come. They want to believe they have the tools, the technology and the talent not only to survive, but to drive growth and thrive. But what does true future-readiness mean in today's world?  In this article, we look at the tech and business requirements of future-ready businesses..
What is future-ready?
With the rapid uptake of digital solutions and processes in recent years, a lot of UK organisations have been future-ready for some time. However, the pandemic has shaken many businesses from the ground up, with technology and IT at the forefront of the learning curve. The term has become a 'fashionable' expression, describing technology readiness in the face of adverse times, increased change, and the ability to prevent disasters and meet compliance requirements.
With this in mind, one of the most important things to remember about future-readiness is that it's not an end-state. Rather, future-readiness is and has always been a journey, with the destination constantly moving and the road constantly evolving.
In that respect, true future-readiness is about a business's ability to be agile; to adjust quickly to fluctuating conditions, manage change and make quick internal decisions in response to external factors, to power innovation, maximise performance and drive growth.
Not less important is the ability of an organisation to make hybrid the norm.
"Cisco recently found that 64% of people globally feel the ability to work remotely instead of only coming into an office will directly affect whether they stay or leave a job. Workers expect greater flexibility, accessibility and security, and it's these digital business and work trends that are driving change in the infrastructure of both the Internet, and those of organisations themselves. With 98% of business meetings now having at least one person joining remotely, there's a real need for businesses to make sure that remote participants continue to be as included and engaged as their peers on site." says Chintan Patel, Chief Technologist at Cisco.
A digital present and future. The hallmarks of a future ready business
Rapid technological innovation is disrupting established business principles across industries and forcing decision-makers to consider a very different future environment, and it is through this prism that business leaders need to look closely – and critically – at their operations and ask themselves just how ready for the future they are.
Some common traits shared by all future-ready businesses, regardless of size, industry or how long they have been operating, are:
They have a positive attitude to change and relish the opportunities it brings.
They understand the power of technology and how it can provide solutions for their business challenges.
They actively plan for their technological futures, often with a tech roadmap in place for transforming their ways of working.
They know how to strategize and have a broad-scope business strategy that is not only detailed and specific, but costed for and measured.
They have their eye trained on emerging trends and the forces, both internal and external, that are shaping their business.
They are adaptable, meaning they can react quickly to new challenges and trends and are quicker to market than their competitors.
The opportunities presented by future-readiness in technology and IT
Businesses that are future-ready, with intelligent and agile operations in place, see a raft of benefits, but there are also many opportunities. These include opportunities for:
Sector innovation and automation
A more skilled workforce
Enhanced analytics and insights
Enhanced security and data compliance
A powerful, cloud-centric approach to end-to-end operations
Sector innovation and automation
By moving certain processes to the cloud, businesses can deploy intelligent automation that frees up talent to focus on higher-value activities that create an environment of continuous innovation. This ensures businesses can dedicate more time to strategic thinking, process enhancements and future growth. More than that, automation delivers costs savings that can be reinvested in further tech-led growth across the business.
A skilled IT workforce
A business's greatest competitive advantage is always its workforce, and future-readiness is about augmenting human talent with technology and the right partnerships. It's about getting the right combination of people, processes and digital tools in place to develop an agile workforce strategy, whereby technology helps people rather than the other way around, and work is allocated in a way that drives efficiencies and frees up talent for creative and critical thinking.
Future-ready organisations have developed a non-silo mentality, whereby inter-department talent is pooled and maximised to promote entrepreneurial thinking, and skills-sharing is being exploited to drive business agility. More than that, with managed services underpinning cloud centric or global collaboration tools, businesses are able to harness external talent and tap into ecosystem partners around the world to mobilise skilled specialists almost instantaneously.
Enhanced analytics and insights
New technologies generate data, but businesses can't just rely on collecting more of it. Decision makers need to optimise the analysis of data, by asking the right (very specific and clearly defined) questions to identify skills gaps, pinpoint further efficiencies, and distinguish areas for innovation.
One of the primary benefits of cloud computing is the enhanced analytics and deeper insights that are inherent in many of the solutions, and this offers further opportunities for businesses. New technologies allow for greater oversight of workflows and operations, while UC tools in particular are useful for monitoring and improving customer engagement across the ecosystem.
Enhanced security and data compliance
While maximising the potential of data is always a priority for businesses, protecting the data they already have needs to be at the top of the list. Future-ready businesses know that on-premise infrastructure and data are vulnerable.
By moving infrastructure and data to the cloud, businesses are able to spread the IT estate across multiple sites to shore up compliance and operational resilience. Many future-ready businesses reap the benefits of a fully managed, cloud-based backup solution, which can drive greater security and compliance assurance as well as further cost efficiencies. Whether in a public or private cloud or in a hybrid setup, a managed BUaaS solution ensures all existing platforms, applications, systems and data are integrated, for a strategic approach to compliance and security.
And by harnessing the expertise of a managed backup solution, business can free up further in-house resources, knowing that time-consuming tasks like firmware and software maintenance, system updates and data storage are being taken care of in the background.
Truly cloud-centric approach to operations
Increasingly, it seems almost impossible for businesses to achieve full future-readiness without taking a cloud-centric approach to their operations. The sheer breadth and depth of solutions on offer, from Infrastructure-as-a-Service to the myriad powerful collaboration and communication tools, means businesses can standardise, simplify and industrialise processes, while driving efficiencies and freeing up resources for high-value activities like sales and innovation.
What's more, with cloud services, there is no danger of over- or under-provisioning, and tools and solutions can be deployed and scaled up wherever and whenever they need to be. Cloud is undoubtedly the strongest foundation for an agile and resilient business model.
Building a future-ready strategy
Businesses will need to take an individualised approach to future-readiness, and to consider how it will align technology, talents, data and processes with the overarching business strategy.
What decision makers will need to consider:
How can we remain risk-averse and IT resilient?
How can we ensure we have the right tech partnerships in place to support compliance?
How can we make sure we're in the right place at the right time?
Technology has the answers to all these questions, as leaders are equipped to manage change, willing and prepared to think outside the box.
Broader cultural change is necessary for businesses to maximise the potential presented by new technologies, but for those willing to embrace a cloud-centric approach, the enhanced insights, along with the greater potential for the sharing of ideas and skills, presents a real opportunity to disrupt the market.
With the right tech partnerships in place to support compliance and security, cloud technologies can not only help ensure businesses are resilient, but are building on the coordination of data, analytics and AI to increase workforce engagement, improve talent retention and enhance the overall customer experience.
Because, at the end of the day, future-ready means nothing without customers.
Ready for the future?
For more on how VCG's managed IT services and cloud security solutions can support your business into the future, give our team a call today.
Five minutes with…Anthony Brennan-Hazell, Service Delivery Manager VCG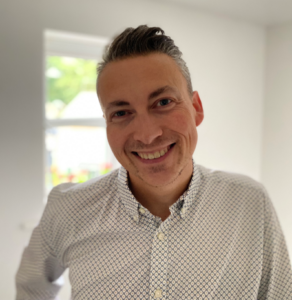 VCG provides seamless access to world-class cyber security, network infrastructure, data centre, unified communications and connectivity supported by managed services  – that are tailored to our clients' business needs and outcomes. We are committed to helping our customers thrive in an increasingly competitive landscape by creating agile, efficient IT solutions that are easy to consume and adapt and scale with your demanding growth requirements.
We adopt a 'customer first' approach and are committed to business outcomes and results. We align the right resource and capability to deliver the optimum customer experience whilst helping you build and maintain your competitive advantage through the use of world-class IT solutions.
In this article we will meet Anthony Brennan-Hazell, Service Delivery Manager (SDM)
Name: Anthony Brennan-Hazell, joined VCG in April 2021
1. What attracted you to the role of Service Delivery Manager (SDM)?
'I've enjoyed various roles in my 16 years working within IT Service Management, including managing 1st and 2nd line support teams. More recently I moved into Service Delivery which has allowed me to bring together two big passions of mine, assisting clients and providing the best service to help them grow their business.'
2. Why is the role of SDM so crucial?
'My key focus is on customer satisfaction, developing measurable KPIs used to drive improvement, which in turn will continue to build upon VCG's high customer service standards. The Service Delivery Team have regular interaction with customers helping build powerful and long-term partnerships.'
3. What makes the VCG team different?'
'VCG provides 24/7 specialist support for our customers and has a large in-house team to ensure that our customer's networks are always monitored and 'always on'.  As an experienced IT Managed Service Provider (MSP) with access to the latest technologies, we continue to emphasise maintaining certifications with vendors and developing our teams through technical training. VCG currently has six Apprentices working within our Customer Services team and has seen many Apprentices develop and grow into qualified and very valued team members throughout the business.'
4. Have you noticed any key trends or changes for the MSP in recent years?
'Yes, definitely and in particular since the Covid-19 Pandemic. Our customers need quick and efficient responses in order for them to operate efficiently and profitably. Cloud technologies are increasingly popular to assist with growth aspirations and as Security is often right at the centre of our customers' strategy, we often take a lead in planning the right steps and solutions to ensure that their business is protected.'
5. What do you think the next big focus will be post pandemic?
'Digital transformation is essential for the modern business, especially as remote and hybrid working has accelerated at a pace nobody could have anticipated. We will continue to work with each of our customers to ensure that a careful approach is taken when planning their transformation strategies. MSPs allow businesses to distribute much of the day-to-day maintenance and operation of infrastructure, network and other digital services – allowing their in-house IT leaders and teams to work on other key IT priorities.'
To find out more about VCG and how we can manage your networks with a 24/7 technical support service, contact the team today!
sales@vcg.group
0161 406 1860
The importance of Managed Security in the post Covid-19 world
VCG CIO Andy Peters-Smith explains the key role of the MSSP.
The post Covid-19 world is, I am sure we would all agree, going to be massively different than what we have been used to previously.  Staff will be more distributed, working from home will be the norm and not an occasional request, office time will be more staggered with video being a key enabler, meaning restrictions and control much harder to manage.
What will surely happen and is already happening, is the start of a race by enterprises of all sizes and across all sectors (from consumer banking, to government departments and even the judiciary) to move away from a distributed IT model and towards the 'Cloud'.
This will be the new operating model for business in the future. Let's face it, this has been the direction of travel for most organisations for some years but the Covid situation has accelerated this process.  The adoption of new IT has been driven by necessity and the immediate business needs, not through the normal business refresh cycle, accelerating the process by five years in some cases.
This new operating model will transform business for good.  Who needs offices and the burdens that go with them, who needs to see their employees every day when you can measure their performance easily enough? And look how we now control meeting times over these new channels!
But of course, it is easy if you are a start-up, or a 'Cloud first' enterprise or not waylaid by older technologies. But if you are an older enterprise, you will have a multitude of technologies that you have adopted over the years. In which case that means there will still be a physical presence somewhere that has to be maintained.
But even if you are a start-up or a 'cloud first' enterprise you may still have data centre/s as part of your cloud and even multiple cloud platforms (Azure, AWS, Google, Rackspace, IBM, etc.).
And regardless of either model above, there will still be the pressure to protect employees working outside or in the office, protect the enterprises IPR and Data, comply with legal regulations and compliance standards.
All of which means the post-Covid-19 enterprise will need to be able to monitor multiple different platforms across multiple different technologies to understand the status of its security estate and be able to categorically know it is safe and secure.
Sound familiar?
Albeit that enterprises will be moving to these cloud services the issues that we used to see across the enterprise estate has not changed. Previously we sought to provide Security Incident and Event Monitoring (SIEM) to bring sense to the security estate and then as an MSSP a Security Operations Centre (SOC) based service was offered on top of the SIEM. The SOC service brought clarity, priority, and stability to the SIEM making it an effective enterprise tool.
Amazon and Microsoft have made astounding leaps forward in their ability to manage security within their environments, to alert and describe events along with supporting remediation advice. Cisco with Security X have at last provided a security management tool that offers a rich seam of data on incidents and events on their technology. Endpoint security companies have likewise increased the information feed they can offer.
Now and going forward enterprises will need Managed Security Services Providers (MSSP) as partners to be able to take alerts and logs from all of the above sources (and more) and make their SIEM or management platform show clearly the enterprises status in real time. And potentially to compliance or regulatory standards whether in or out of the office!
And that can be done today. But not all MSSP's services are equal which means that one person's SOC service is another's Monitoring and logging service.
To be clear, the service that the customers will want from an MSSP in this new climate will need to be able to interpret, prioritise, inform, advise and potentially remediate anything that it sees on any platform that it is monitoring. Along with providing a 24x7x365 service on a SIEM or management platform capable of supporting the customers complete operation.
For IT teams and security operations teams the pressure of BAU means that very often the commencement of events that should be investigated is missed,  passed over as it takes too much time to investigate. Any platform monitoring an enterprise needs to be able to illustrate immediately and  exactly what is occurring in the security estate.
Despite what the board thinks, the IT guys don't need another screen to watch, they want one screen that provides all the information all of the time.
On top of that they want:
Clear visual representation if issues and problems
Access to expertise NOW! Not as an add-on after talking to a sales person
Strong, available and business led reporting
Provide appropriate advice and recommendations
Regular feedback meetings
And
An easy deployable platform that can be as flexible as your business; regardless of where devices are whether they are virtual or physical, whether they are in Europe, Asia or the Americas and regardless of brand.
Get in touch to talk to us about our full security offering, including our Monitoring and Alerting services. Discover how we can make your network scalable, flexible and fully managed with 24/7 service and technical support.