Uncategorized
Solving Logistics
Author: Tom Bane, VCG Chief Technology Officer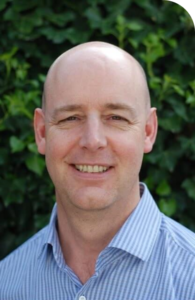 When we talk about business technology, it should be remembered that it's never been about the technology itself – it's about what the technology does.
Over recent decades, the tech industry was perceived as complex and unapproachable, with eyewatering costs that had CFOs running for the hills. But as simplicity gradually replaces complexity, the cost burden is diminishing as we move to 'pay as you go' options through advancements in cloud services, networking, connectivity, and managed services.
Logistics companies are businesses on the move, and they've always relied on technology to keep ahead of the competition, and as our buying habits shift from physical in-store experiences to digital e-commerce options – intelligent systems, efficient mobility, and service excellence are the underlying business drivers.
Tackling network longevity 
Having a reliable, secure, and scalable IT platform is essential, with live upstream and downstream visibility and optimised supply chain operations. But a scarcity of IT talent is adding pressure to business leaders as they strive to improve operations through digital transformation.
To help and guide organisations transform IT, we've created a programmatic 'Tech for Purpose' approach based on a circular economic model with three pillars:
operating cost efficiency;
scalability, flexibility, and security;
sustainable, circular evolution.
Companies enjoying operating cost efficiencies are generally those with trusted IT partners helping drive best value from a range of services. Technology continually evolves, and finding the optimum way to satisfy customer and workforce needs requires forensic knowledge of systems and services, including licensing costs – where most organisations are paying for far more than they need.
Pay as you go (Opex) options are now preferred to legacy upfront (Capex) costs, and moving to more managed services is a smart way to alleviate pressure on internal resources, as operational hours increase and work becomes an activity, not a place.
All companies use cloud services to some extent, and everyone will eventually reach the same destination – 'Public Cloud'. Scalability, flexibility, and security are essential pre-requisites, and with public cloud security assured, why would anybody want to buy and run their own server data centres?
Hybrid working in logistics
Optimising cloud, networking, and connectivity for profitable, future-proofed operations does require insightful planning to continually embrace new ways of working and provide on-going customer service excellence.
Effective fleet management and telematics analyse data about vehicle status, location, and driver metrics by processing data from multiple sources. And as the term hybrid applies to workstyles and technology, it works best with reliable, secure operations and efficient software defined networking that routes data based on priority and destination – speeding everything up.
The corporate world has woken up to its impact on the environment, and sustainable, circular evolution is increasingly important. Recent 'cost push' inflationary pressures caused by rises in energy and raw materials costs have made everything more expensive, and longevity of IT investment helps to mitigate against the unknown. Monitoring vehicle performance, usage, and load factor supports environmental initiatives and controls operating costs – making it a win-win for everyone.
Furthermore, environmental practices and policies are increasingly required in tenders and contracts, and adhering to a proven code of behaviour supports compliant business development and ongoing success. In-house data centre power and operating overheads can be reduced by moving workloads to the cloud, where economies of scale reduce running costs and enhance the security of company data and information.
VCG is a technology and IT transformation partner, helping logistics and supply chain companies right-size their network and IT investment with Cisco. Get in contact with us on 0161 406 1820 to learn more.