Data Centre & Cloud
Your Journey to the Cloud with Microsoft Azure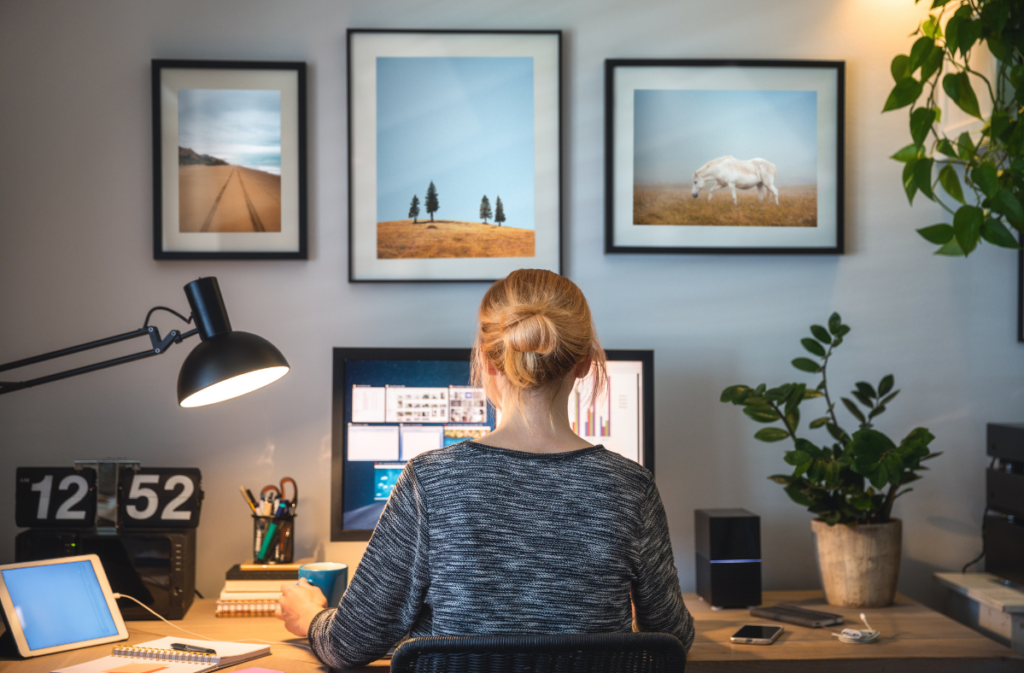 Why Microsoft Azure?
Every organisation is at some point on a 'Cloud Transformation' journey, and Public Cloud is the eventual destination for everyone – it's simply a matter of how you get there, and what it will look like when you do!
Running in-house legacy infrastructure along with a blend of cloud services is where most companies find themselves, a hybrid environment where workloads are gradually moved to the cloud as hardware becomes end of life and cyber threats become so menacing that the consequences of an attack cannot be accepted any longer.
The delay in public cloud adoption has been largely due to concerns over system security, largely focused on a reluctance to share infrastructure with others. To mitigate this, Microsoft has been actively improving the Azure platform to directly address those concerns, and the benefits of moving to Azure are now extremely compelling.
Azure does more than you think
Azure provides a broad range of cloud services, including secure computing, networking, storage, and analytics. Inbuilt tools support e-commerce, finance services, and the platform is compatible with open-source technologies. It offers four different cloud options; infrastructure as a service (IaaS), platform as a service (PaaS), software-as-a-service (SaaS) – and serverless functions. Azure's resources and services are used as the running environment for workloads and applications as well as additional services around data storage, security, and business continuity.
The infrastructure platform to run your business 
Running your computer infrastructure in the cloud, rather than on your own servers or data centre means you always have access to additional capacity as required. Services can be quickly scaled up or down to meet demand and commercial 'pay as you go' terms mean that you only pay for what you use. Compute resources or virtual machines (VMs) can host infrastructure components like domain name system (DNS) servers – hosting your website, along with Windows services, networking firewalls, and third-party business applications.
What about Security?
Security worries have been a main reason for the reluctance to move to public cloud platforms like Azure. Concerns have principally been about running systems on hardware that's shared with other companies, and the further likelihood that Azure, as a large and obvious business service, would be a major target for cyber criminals.
However, organisations that preferred to operate on-site infrastructure have now realised that their systems and data are far more vulnerable under their own control than they would be in a public cloud environment like Azure.
Security is a major focus for Microsoft and customers can now tailor their level of security based on specific needs. Continuous monitoring ensures security threats are easily detected and mitigated without harmful impact, and customer networks are securely separated from each other.
Data in transit is encrypted and there's built-in attack protection and continuous monitoring, where any potentially dangerous traffic is identified and "scrubbed" (cleaned), with only clean traffic allowed to reach its destination. Furthermore, Microsoft's experience safeguarding some of the largest services on the internet, such as Xbox and Office 365, demonstrates they have industry leading security expertise and scale to protect against on-going threats from cyberspace.
Non-cloud-native legacy systems
Of course, cloud native applications operate best on cloud platforms, as they're built and optimised for cloud scale and performance, and it's long been perceived that non-cloud-native applications should not be moved to the cloud – this is no longer the case.
Microsoft has recently released a set of tools (Azure Arc) that allow non-cloud native applications to be deployed and managed on Azure. Legacy applications are managed in the same way as cloud-native applications, making it both easy and compelling to move all applications to Azure, without the need to rewrite them in a cloud-native format.
In conclusion
For companies on their cloud transformation journey, the Azure platform offers secure, reliable, and cost-effective cloud computing services. It has a wide range of security features, including identity and access management, encryption, and threat protection, making it far more secure than legacy in-house server infrastructure. Additionally, Azure helps companies to rapidly and flexibly scale up or down as their needs change, enabling them to control operating costs and save money.
Working with VCG
Transforming your digital infrastructure and moving to the cloud can be complicated, especially if in-house skills and resources are in short supply. VCG's consultative approach and professional services help and guide you from the planning and implementation stages through to ongoing service management, with as much or as little support as you need. We'll help you save time and cut costs whilst freeing up your team to work on more innovative and productive projects.
To book an initial discussion about any of VCG's cloud, security, networking, connectivity, and cost optimisation services please contact us at 0161 406 1820 or click here for more information.